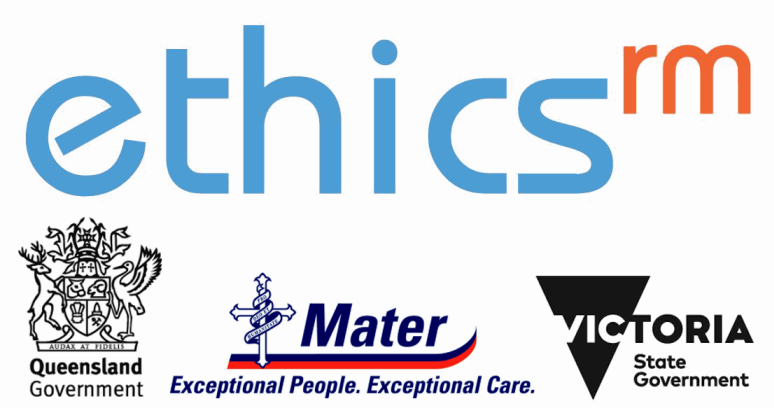 No QLD amendment forms available in the subforms list for Migrated DM HREC forms -
QLD HIIRO has made changes to their subforms and has removed their old amendment form. The newer sub-forms are not reflected in this version of the DM HREC form as applicants cuurently cannot upgrade this form because it is locked. An update button is being developed for projects with this scenario. This method is in line with ERM processes and will apply to other jurisdictions, should they upgrade their forms. The change will be deployed once fully tested.
Applications to Queensland

We have updated the QLD SSA form so that researchers can use it to create a subform for Amendments, Reports and Notifications for an authorised Site Specific Assessment form that is NOT already in ERM.
We also created an option for a very short form to facilitate researchers to submit SSAs that were completed in On-line forms but not uploaded into AuRED prior to data migration.
The publication of this updated form should resolve the main issues raised by researchers during the data migration and implementation phase of ERM.
If an QLD SSA was created prior to 6 August 2018, please download the documents and print the SSA prior to updating the form. This will ensure that you have a copy of the data when the project is updated.
Guidance for researchers:

The ERMS forms for QLD have been updated. To complete the current version of a form, please click on update form or project, if requested.
For each project, you must create the SSA as a sub-form of your main ethics (or MDF) form.
To create a sub-form, you must go into your main project and click on create sub-form action in the left Action pane.
The SSA form is then generated.
The QLD SSA form has been updated to now ask you to choose between 3 purposes of the form i.e.
1. a new SSA
2. create an SSA for an SSA form that was not uploaded into AuRED before 13 July 2018
3. to be created for the purpose to allow the creation of sub-forms for post-authorisation, amendments, reports and notifications for the RGO only
It takes less than 10 minutes to complete options 2 and 3.
After you submit your QLD SSA form, you create a sub-form on the SSA by clicking on the create sub-form action in the left Action pane. Select the sub-form you require, in this example it is "Amendments, Reports & Notifications (RGO)".
TIP: You will be asked to select what type of document you are submitting. Use the "other" option if anything doesn't fit the categories.
Note: You will be asked to sign the form and submit (note the parent form must be submitted first).
Thank you again for your patience during ERM data migration and implementation.
ERM is used to create and submit all applications and post-approval reports for Mater Health, Queensland and Victoria. You should be able to log into with your existing Online Forms email login and password if your submitted application/s have been uploaded to Mater Health, Queensland and Victoria's Research Ethics Database (RED) systems (and the password can be reset if you have forgotten it). Please see FAQs on how to use the system.