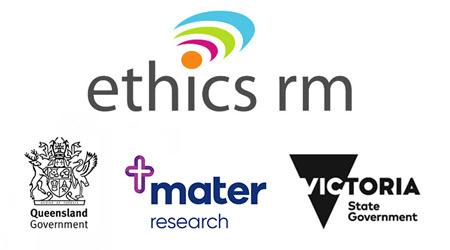 Click to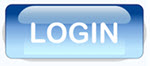 or go to the black menu bar at the top and click LOGIN
NEXT PLANNED OUTAGE
Scheduled outages will occur every Saturday at 8pm for re-indexing. Duration of outage will be approximately 5-10 minutes.

NOTICES
12/09/22 - Project update available 15 September 2022
Update to Victoria Forms:
Minor update to the 'Project Progress Report' and 'Site Progress Report' forms.



Update to Mater Forms:
Wording changes to questions on multiple Mater forms, to make questions more easily understood.
Update to Queensland Forms:

Minor update to the Site Closure Report Form - Multi Centre Research Qld.
General Form Update Guidance - Project Update Summaries are available in FAQ


If your form was included in the update you will see a warning message to update your project at the top of the form.
If you have any unsubmitted or unlocked forms we recommend that you obtain any required signatures and submit the form PRIOR TO updating the project to avoid losing data or signatures.
This will mean any NEW questions added to the form or new rules will not apply to that version of the form. Please remember to update the project AFTER you have submitted.
IF YOU CHOOSE TO UPDATE, always print and save a copy of any un-submitted or un-locked form(s) before updating. WARNING! Answers in the form may disappear as the question or dependency may have changed.
* The form's version number is displayed in the heading of every form page
General Notice
Ethics RM CANNOT be used in Internet Explorer as it is no longer a supported browser as of 31st July 2021. Please use alternate browser eg Chrome, Edge.
The following image is to help you distinguish the version of Microsoft browser you have.

28/06/22 - Project update available 30 June 2022
Update to Victoria Forms:
Update to Site Progress Report

Minor update to Safety Report VIC to update link.
Update to Mater Forms:
Changes to questions and wording on Mater SSAs, Mater Progress and Final report form, Mater Safety Report form and Early Phase Risk Assessment form.
Update to QLD:
Change to HREC names 'Royal Brisbane & Women's Hospital HREC' and 'The Prince Charles Hospital HREC' appearing in the drop-down options in the HREA/MDF/Exemption forms. Applicants will instead see Metro North Health Human Research Ethics Committee A and Metro North Health Human Research Ethics Committee B.

All Ethics sub forms will route directly to the reviewing HREC

Minor update to the SSA form QLD.
Update to MDF
07/03/22 - Project update available 10 March 2022
Update to Victoria Forms:
Update to SSA form to include teletrial questions.

Update to SSA form to include additional signature methods.
Update to Mater Forms:
Minor Help text modifications to Mater SSA and Amendment forms



Update to pre-HREA: New recruitment questions
07/12/21 - Project update available 9 December 2021
Update to Victoria Forms: Minor Update to include guidance in completing Sponsor Details sections.

Update to Mater Forms: Mater has released a new form (Waiver SSA), updated the Mater sites on several forms and applied minor fixes to forms.

15/09/21 - Project update available 16 September 2021

Updates to HREA and MDF - minor changes including NMA guidance and new Covid-19 question.
Updates to Mater Research forms - New Form available for Exempt projects - "Final Report or Extension Request"; minor changes to SSA, Project Report form and Early Phase Risk Assessment.
Updates to Victoria forms
Updates to Queensland forms version 2.19: Minor spelling changes to the SSA Form to correct typo
Note: If the project contains a form that has pending/recent signatures and has not yet been submitted, update after you have submitted the form (otherwise updating will invalidate the electronic signatures). Please contact HIIRO 07 3082 0629 or HIIRO_REG@health.qld.gov.au for assistance updating your project.

22/06/21 - Project update available 28 June 2021

16/06/21 - Project update available 17 June 2021

20/04/21

Exemption Form Release for QLD:

On the 20th of April 2021 the new Queensland Health Exemption Form will be released.

This will allow the LNR Form to be phased out and will not be available after this date for new submissions.

The Low Risk Review pathway will remain using the HREA.

Any LNR submissions which are in Not Submitted or In Progress state must be submitted by 31 May 2021.

All research projects should be submitted using the HREA form.

Please consult with your local research office if you are unsure which form to complete.

https://www.health.qld.gov.au/hiiro/html/regu/hrec_contacts

.
02/03/21 Project update available 11 March 2021



08/02/21 Project update available 10 February 2021
04/02/21 Applicants who are unable to create the required sub-form off a DM HREA or SSA MDF will need to update their project. If there is no update project message create any possible sub-form; the update project warning message should then display. Update the project and then delete the dummy sub-form.
05/11/20 In the latest release, 5th November 2020, the following changes have been made to the Project Page:
A new column called 'Action required' replaces the 'Ready for Submission' column. This column indicates if any actions are required by the user - Yes or No.

When the 'Action required' displays Yes, the text is blue, and the user can click it to run completeness check. This lists the actions required before the form can be submitted.

The column header 'Status' replaces 'Review Status'. This column indicates the status of the form.

Prior to submission, the status will now display as 'Not submitted'.
13/10/20 Applicants may notice a new warning message when clicking into projects: 'This form is obsolete and can no longer be submitted'. This occurs because a form within the project, usually a DM HREC or an SSA MDF has been disabled and can no longer be submitted. No further action is required or can be undertaken. This message will not appear on forms that have not been disabled.

1/01/20 UPDATE YOUR PROJECT
Project Update Summaries are available in FAQ